2023 Workshops
We are offering a mix of onsite and online workshops for the 2023 year. Registration is open!
See All Upcoming Workshops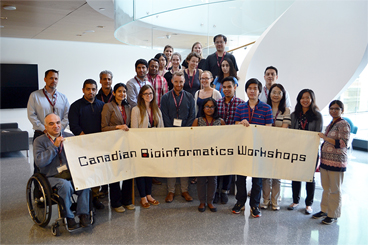 About our Workshops
Canadian Bioinformatics Workshops recognizes the need to gain advanced training in bioinformatics and advance research. CBW promotes open access. Past workshop content is available under a Creative Commons License.
Recent Job Posts
Moncton, New Brunswick Canada
Ottawa, Ontario Canada
Vancouver, British Columbia Canada
Keep up-to-date with Bioinformatics.ca
Receive updates and announcements about upcoming workshops and jobs.